Events Gallery - AGM at Llandovery on 7th October 2017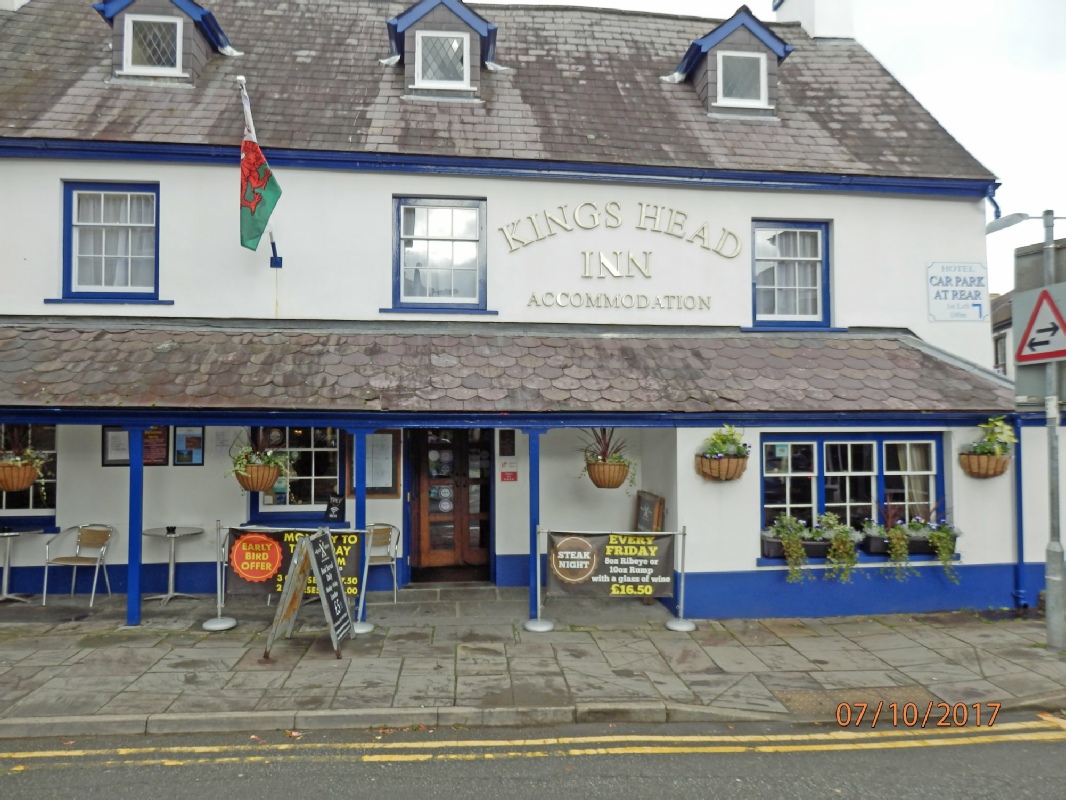 The society's AGM was held at the King's Head Inn in Llandovery. Presiding over the meeting were the three officers Eirwyn Evans, Gareth Jones & John Hughes. A brief summary was given of the events attended by the society in the past year. Amongst them were the award ceremony for Marc Caldecott of the Owain Glyndwr University, the display at the UCAC meeting in Criccieth, the May Bank Holiday at St Fagans and the Annual Society Trip to Pembrokeshire in September. An encouraging picture of the society was portrayed with an increase in membership, worldwide interest shown through the website and Facebook and the financial situation being strong and stable.


After a pleasant lunch we were given a very interesting talk on the inauguration of the statue of Llywelyn ap Gruffydd Fychan on the castle hilltop in Llandovery. The speaker was Mr Dai Gealy, a former house master and teacher of English at Llandovery College. Being strongly influenced by Carwyn James, he became a member of the Welsh Society and a fervent advocate for Owain Glyndŵr. It was decided that a monument should be erected in the town to commemorate Llywelyn ap Gruffydd Fychan who "hoodwinked" King Henry and his army in order to protect Owain Glyndŵr. He did this knowing full well that he would be executed. Robert ap Steffan gained momentum for the project by raising funding of £40,000.


It was decided that the statue be made of stainless steel and mounded on a large bluestone transported from Llyn Brianne. The process was further complicated by the need to firmly place the statue on the uneven surface of the stone. To this end, a resin mould was made of the stone's surface. This enabled the statue manufacturer to meticulously shape the base of the statue to be able to sit firmly on the stone. The statue was unveiled in 2001and stands splendidly overlooking Llandovery.
Cymraeg